A smart, digital magazine for arts and popular culture


Subscribe for free to be notified by email each time a new issue is released
You can access a digital copy of Shine On Hollywood Magazine absolutely FREE! Just type your name and email below and we will send you on your way to the digital version.

---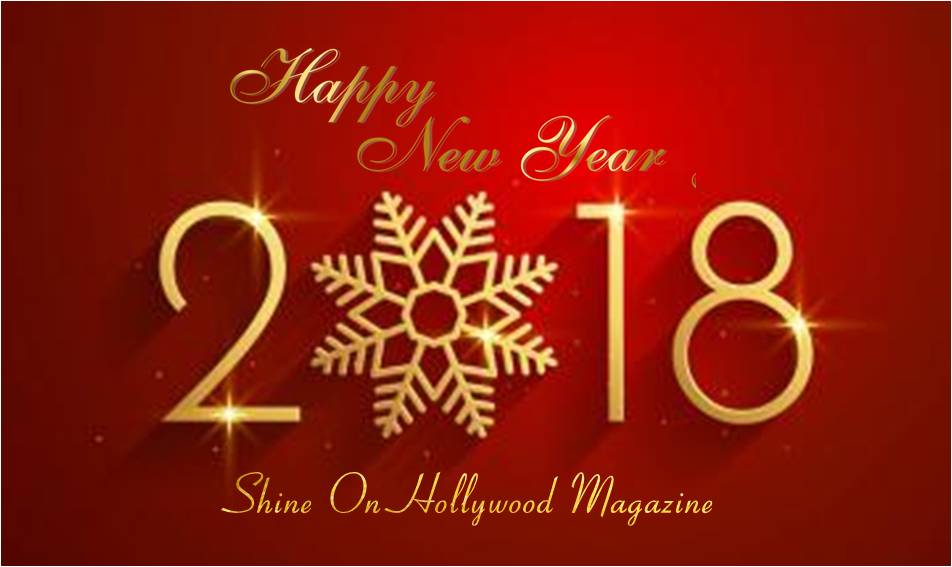 CURRENT ISSUE
​Click image to view

Dear Readers:
​
Welcome to the November/December 2017 Top Health and Fitness Professionals issue of Shine on Hollywood Magazine! The turkeys are long gone but more tantalizing feasts head our way in more ways than ever imagined, as we get our tummies ready for the holidays in the spirit of goodness, love and friendship, cherishing the company of family and loved ones as 2018 is sure to bring an awakening new of blessings and experiences. There's never shortage of talent in Hollywood and around the world as we bring you closer to some of the hardest working professionals, whose heartfelt stories go beyond the red carpet, parties, glamour and limelight.

This issue we feature Dr. Lauren J. Lieberman, who from an early age helped her siblings surpass their learning disabilities, even as she struggled to stay focused in her studies. From an early age she immersed herself in an active lifestyle which paved the way for her career. After years spent in active outdoor camps, she dove academically into the Adapted Physical Education program at West Chester University, which was a founding step to her present endeavors. After experiencing the personal rewards of helping those less fortunate, she found purpose and become a teacher.

Amongst her greatest achievements, which are many, she established a program called Camp Abilities, where she helps the blind and visually impaired experience the joy and benefits of training camps, much as she did during her childhood and adolescence. The program provides kids who are blind and visually impaired the opportunity to cherish the sense of accomplishment in sports and physical activities, to challenge and overcoming uncertainty, and pass through the veil of the impossible and into the realm of accomplishment. Now, with over 20 Camp Abilities throughout the United States and around the world, that feeling of accomplishment is reciprocal. Lauren has written a wealth of research studies, books and ideas to promote awareness and insight into her field of study.

Our next guest is Kilian Fisher, who suffered tragic loss at an early age when his father ended his own life—a hardship that placed great burden on his shoulder as he struggled to persevere and lead his family, looking after his mother and siblings. The challenge awoke his innate business abilities, as he took charge of the daily needs of his household. The experience shaped him up to deal with the many unpredictable facets of life, including the near death experience of his wife.

His passion for swimming took him down a path of breakthroughs in the sport, and later becoming the CEO of the Irish Industry Association (ILAM), establishing government programs, and a database of fitness professionals in Ireland and around the world. His extensive experience has made him a member of the board at the International Health, Racquet and Sportsclub Association (IHRSA), the fitness industry's only global trade association. Kilian now works with the team at the UNESCO Chair in Inclusive Fitness at Institute of Technology Tralee in Ireland, to launch and developing a program titled Universal Fitness Innovation & Transformation (UFIT), which aims to increase fitness opportunities for people with disabilities by connecting health clubs with local disability service providers and allied professionals.

We encourage you to "Let Them be Your Motivation!"

SOHM remains a politics and gossip free publication with its focus on "Real People, Real Stories" from the arts and pop culture community and beyond who make a difference by giving back, and we are delighted to share their heartfelt stories with you. We will continue to provide the industry's foremost creative meeting place with monthly showcases, news, opinions, analysis, and audience feedback.

The upcoming January 2018 issue will feature an emphasis on "Top Music Industry Professionals" and tribute to Margie Balter and Jarvee Hutcherson. Look for exclusive interviews with leading industry professionals. We hope you enjoy this issue and look forward to your feedback and continued support!

HAPPY NEW YEAR!

Enjoy,​
​
Arnold Garcia
Founding Editor-in-Chief
Shine On Hollywood & A&G Entertainment



COMING UP ON NEXT ISSUE

Issue: Shine On Hollywood Magazine January 2018 Issue

Topic: Farewell/Tribute Issue

Release date

: 01/20/2018

Hollywood's top industry executives share their stories and knowledge. They will share how they made their way to success in the music field. This issue will provide education and will encourage their featured professionals as major players and their ultimate entry into the entertainment industry. You won't want to miss it! Let them be your motivation...

We hope you enjoy our current issue and look forward to your feedback and continued support for our success!

----------------------------------------------------------------------------------------------------

SHARE YOUR SHINE, TELL YOUR STORY

For considerations, send your story to

info@shineonhollywoodmagazine.com

----------------------------------------------------------------------------------------------------

MAGAZINE ARCHIVE -TESTIMONIALS,

click

here

SCHOOL PROJECT

The Making of "You Got Me Hot" Music Video by Long Beach City College (LBCC) Students

Winner of "Best Music Video" at the 2010 LBCC Filmmakers Association Awards "You Got Me Hot" witten and sung by

Arnold G

and JEZDA. Directed by Ricco James

Shine On Hollywood Education Program Student Interview

Long Beach City College students speaking on Shine On Hollywood Education Program.

Interviewers
Jaqal, R. and Virginia M Guerrero

---------------------------------------------------------

REFLECTION ON ARNOLD GARCIA'S SPEECH AT THE LA CAL STATE

Oct 19, 2016

Response comments from students, click

here

for more information.

---

Shine On Hollywood Goal Achiever Education Program (SOHGAEP)

Host:
Jaqal LBC Student

Guests:
Arnold Garcia
Founder / Publisher

Mara New
Senior Management Committee

Clent Bowers
International Director of Communications/
Creative Journalist - Clent Bowers Event Reviews
& Interviews

Sindy Ausmer
Director of Public Relations / Educations



JOB & INTERNSHIP OPPORTUNITIES


Internship:


- Editor

- Journalism

- Social Media

- Graphic Design

- Photo

Job:

- Magazine Ad & Sponsorship Sales Executive

---

MISSION STATEMENT

"Dedicated to providing a positive, meaningful and educational experience and to inspire our readers with knowledge and information from creative qualified industry professionals."


Downloadable
PDF files


---

---

SOHM MEDIA KIT 2017

2013, September 20th: SOHM Hollywood Magazine displayed at Time Square NASDAQ in New York City. The Nasdaq building is showcasing Cao Yong's artwork, "Freedom", "Voice of the East", "Catalina, My Love" and his cover of Shine on Hollywood Magazine, May 2013 issue. This is an incredible honor and we are extraordinarily grateful to Mr. Cao Yong and his team.


---

AN INTERVIEW WITH ARNOLD GARCIA, FOUNDER AND PUBLISHER OF SHINE ON HOLLYWOOD MAGAZINE (SOHM)

SOHM fulfills a niche that other Hollywood magazines do not provide. Tabloid journalism and shocking revelations of infidelity or other personal indiscretions, will never be mentioned in this publication. The professional scope, the experiences and advice of those featured in the periodical, by hard work and discipline, offers the best reflection of a Hollywood that can shape opinion to lift the human condition. SOHM is the only publication that has the capacity to change the pejorative aspects of an industry that requires introspection.

Cindy Paulos

, Radio Personality / DJ at KAOI Radio Group

---

Here's some buzz worthy news that's too good not to share!


2012, December, The Recording Academy – To improve the environment for music and the lives of creative community.


2013 – present: Ranking #1 on Google search "Free Hollywood Magazine."

2013 – present: Ranking top 3 on Google search "Hollywood Magazine."

2014, May 14th: The Jeffrey Foundation – Childcare Counseling for Special Children and Families 'Community Leader Award'.


2014, June 8th: Nicholas Walters Youth Foundation (NWYF) Award – 'The mission to improve the lives of disadvantaged youth 'Outstanding Contribution.

2014, September 7th: County of Los Angeles – In recognition of dedicated service to the affairs of the community and for the civic pride numerous contributions for the benefit of all the citizens of Los Angeles County 'Commendation'.

2014, September 7th: US Global Business Forum – Global relations and peace through investment and music festivals – Award goes to SOHM Hollywood Magazine 'Certification of Recognition'.