---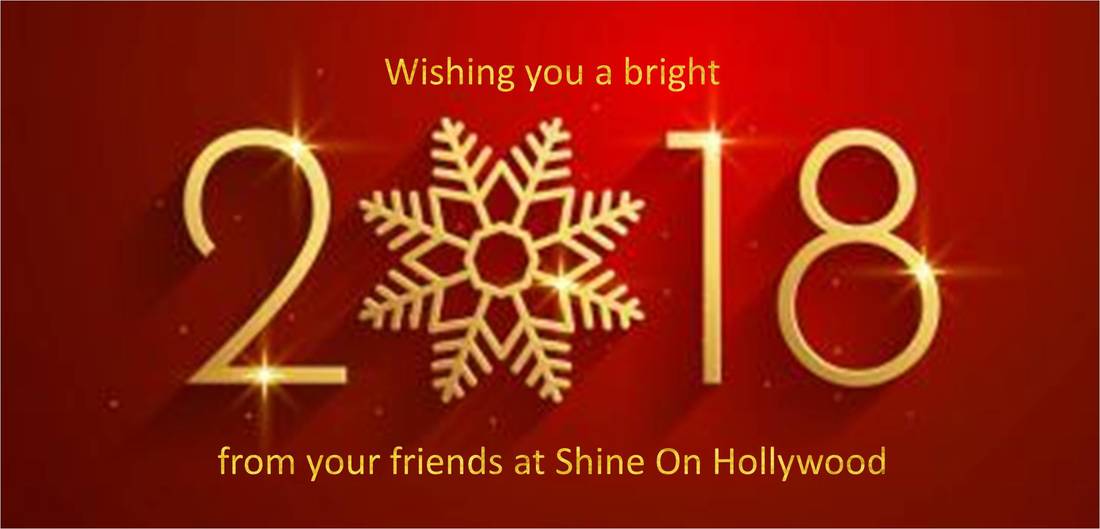 MAGAZINE ARCHIVE & TESTIMONIALS
Scroll and click to view
​ ^ V
---

SHINE ON HOLLYWOOD TESTIMONIALS & REVIEWS


" We bring real people real stories from Hollywood with positive outlooks
from around the world."
Nothing beats helping our industry professionals share the success stories that they truly deserve. We have earned a reputation of being trustworthy and focusing on the positive aspect of our featured guest's stories. Check out the testimonials from a few of our previous professionals featured. SOHM encourages you to contact any of these great people for their stories. Go for it. We highly recommend them as much as they recommend us.

~ Jesse Dorado, Vice President

_________________


---
"Shine On Hollywood Magazine" YOU shine on the World."

I have been in the world of journalism for a long time and saw the gradual deterioration in reporting and communicating with the people; it went from reporting to projecting, from facts to gossip, from balance to sensationalism. I was turned off from reading the newspaper.

Then you came along, Arnold and touched my life. You made it your mission to bring to the world the stories of real people. Instead of news of the extraordinary rich doing ordinary things, you went to the ordinary people doing extraordinary things.

Instead of taking the easy road, you took the "Road Less Traveled" and demonstrated how magnificently "real people" rise and shine.

You set the standard for what journalism and reporting is all about. You have raised the bar.

Thank you SHINE ON HOLLYWOOD MAGAZINE team for dedicating your time and talent to what is really important in life, Goodness.

~ Aida Takla-O'Reilly, Former two-time President and current Trustee of the Hollywood Foreign Press / Golden Globe Awards More on Aida


"By showcasing professionals and experienced leaders from all genre's the way that
you do, you are providing the youth of today with a motivational blueprint."
It was a pleasure to work with you on the May issue of Shine on Hollywood Magazine. Your staff operated in a very professional, creative and effective manner working and thinking together to create a fantastic publication. Cao Yong Editions, Inc. has printed copies of this magazine and has showcased it on the wall at the Cao Yong Museum in Beijing, China (see attached pictures). Everyday, Cao Yong's collector's, government officials and dignitaries both in person and on the website, look at your publication bringing new interest and readers to Shine on Hollywood Magazine from across the globe.

Cao Yong Editions, Inc. found our time with SOHM to be a very memorable and pleasant experience. Just like the sun, the staff of SOHM rises to the occasion every day providing articles and visual experiences that truly inspire its readers. By showcasing professionals and experienced leaders from all genre's the way that you do, you are providing the youth of today with a motivational blueprint. You are inspiring the future leaders of this world to shine on brighter and brighter every day. Here's to your continued success and bright future!

~ Cao Yong, World Renowned Legendary Painter More on Cao

"What I love about Shine on Hollywood Magazine is that it offers support, inspiration,
hope and education to Industry people of all levels."

Whether you've just moved to Hollywood to pursue your dreams of stardom or even if you've been here for 20 years, Shine on Hollywood Magazine is a wonderful source of information for the ingenue or seasoned talent. This magazine offers an in-depth, realistic look at the Industry as a business; this is essential to every actor, writer and director. It fortifies the dream and illustrates the need for business savvy that will help you achieve your goals in Hollywood.

~ Candace Kita, Actress More on Candace

"I love how SOHM brings the community together by introducing some very well recognized experts within the entertainment industry."

I was turned on to SOHM by friend and colleague, Mara New. Thanks Mara! I'm a fan for life. I enjoy reading the interviews and I love how SOHM brings the community together by introducing some very well recognized experts within the entertainment industry. Thanks so much for the article on TCD Studios. We wish you continued success and we hope to grow with you.

~ Michael Valentino, Actor, Producer, Film Maker More on Michael

"It's a wonderful feeling to be able to praise Shine On Hollywood Magazine, not only for
their loving intention, but also for their caring, thoughtful skill in presenting
the featured artists they highlight."

I am glad to be able to call people's attention to the article written about me for the June issue. Bravo!
My Best Thoughts for your continuing SUCCESS!

~ Arlene Martel, Actress More on Arlene
"Not only do they feature lots of the best artists in the world, they also keep it fun
and classy. There is just so much for you to read and enjoy. It's like a child suddenly
lost in a candy store."

I love Shine On Hollywood Magazine. They wrote the best article about me; in depth and so fresh from the questions that they asked. All the people who work on the Magazine are so professional. They work all night if that is what it takes to get the articles ready and they care about the quality. I love reading the magazine too. :)))

白靈 ~ Bai Ling, Actress More on Bai

"I am especially impressed with SOHM's mandate to be involved in the schools and especially in empowering youth to be part of SOHM. This truly speaks to SOHM's vision of the future and its desire to give back to not only the artistic community, but the community at large."
I am a huge fan of SOHM and its mandate to share the more personal, inspirational and hope-building stories of those in the entertainment industry. I have thoroughly enjoyed the issues I've read and am excited to see what SOHM has in store for its second year of e-publication. I have brought issues into my classroom to share with my students as well as distributed and shared various articles with industry professionals here in Vancouver, Canada. The response has always been positive and a keen interest shown in subscribing so they may be able to read SOHM for themselves. The writers, editors and management at SOHM are the perfect balance of professional and attentive personal. I especially appreciate their penchant for taking our words and giving them a polish without losing the essence of the artist.

I wish SOHM every success and look forward to following the journey of this wonderful e-zine.

~ Ren Kennedy, Actress - Vancouver, Canada

"Shine on Hollywood Magazine is a creatively crafted online magazine that highlights entertainers and goes a step further to educated those who aspire to be in
the entertainment industry."

"I'm proud to have been included in such a wonderful publication that offers a diverse, new look at business, creative and inspiring minds all in one."

From new trends to new insight behind and in front of the scenes in the entertainment community, Shine On Hollywood Magazine sheds new light on all facets of this business,amongst a sea of publications that usually only focus on the top ten of what is hot.
~ Tamela D'Amico, Actress, Producer and Director

"Imagine a magazine that does NOT pander to gossip and hearsay where each story gives you solutions to challenges you may be facing or ideas how to create your own solutions."

I have been fortunate enough to do many interviews in my life both "live" and written, but I have never been as honest and forthcoming as I was when Arnold Garcia interviewed me for SOHM. His questions illicit honest, thoughtful answers and since SOHM is always about solutions rather than gossip, I was inspired to share things I had never shared with anyone, much less 'faceless readers'. SOHM challenges everyone involved with them to be the best they can be. To be kind and supportive rather than mean and competitive. Their approach is so fresh and new.

I hope someone besides me benefited from my interview. Arnold's insightful questions most definitely took me on a path of self discovery where ego and fear have no place. Only hope and support. I am ever so grateful to have been a part of the 1st anniversary issue of SHINE ON HOLLYWOOD.

~Cynthia Manley, Singer, Songwriter, Performer and Producer

"Shine on Hollywood is an inspiring magazine that highlights the real life narratives, achievements and modern prospects of Los Angeles/Hollywood residents. It fulfills
its mission of being positive, educational and meaningful, and is a truly
beneficial publication in our community."

I had the pleasure of working with Alex and the SOHM Team and am thrilled that the magazine reflects the upbeat and considerate attitude of its staff. The article written about me by SOHM has been very influential in helping our fundraising efforts for special needs children and has brought more attention to the biographical movie that we are working on through Jeff Co. Productions. I look forward to working with SOHM in the future and enjoy watching your publication continue to grow. Shine on!

~Alyce Morris Winston, President/CEO& Founder - The Jeffrey Foundation

"SOHM is a zeitgeist, a movement, a leader offering a blueprint on how we, as
an artist community, can lift each other up!"

Shine On Hollywood Magazine is an exceptional publication that honors the creative spirit and inspires artists from many disciplines and diverse backgrounds. The features and stories presented are exciting and relevant to our creative community and offer sound advice about the journey to success in a challenging industry. Shine On Hollywood Magazine team are top notch and really have their finger on the pulse. Happy Anniversary SOHM and SHINE ON for many years to come!

~Miss Amy® - Multi-nominated/GRAMMY® Winning Featured Artist

"The article about my story opened up avenues for both of these passions and reminded me of why I worked so hard to be the best I could be at both painting and soccer. SOHM fills
a much needed gap in the art and entertainment industry by covering stories
of real people and what inspired them."

I cannot thank the staff of SOHM enough for the wonderful interview they did on my life, my artwork, and my passion for soccer that was featured in the May 2013 issue. Not only was working with all of you a pleasure, but it brought me a whole new audience for not only my artwork, but for my second love, Soccer. Since I was featured in the magazine, I have not only received calls for paintings from individuals and galleries, but also from people in the community requesting private tutoring in both art and soccer. Each issue features talented people who have made a difference in the industry as well as in their own communities. The stories are inspiring leaving the reader feeing uplifted after reading each issue.

After moving from Chicago to a small town in Georgia, I felt my talents were going nowhere. I could not find work in either field and being far from the big city, my art business became stagnant. I began to question the paths I had chosen. However, once the article was published, I realized I could share my talents not only by painting and playing soccer, but by tutoring the local youth. In addition to coaching soccer for the local high school, many of the students who read the article have asked if I would tutor them in art which I found gives me as much fulfillment as doing my own paintings. This has afforded me the opportunity to share my gifts with the next generation in more ways than one so I can help them to "shine."

The "Show Your Shine" features people like myself who have amazing stories that would remain silent, never reaching the public without your insight and great reporting. I feel honored to be featured in the May 2013 issue with so many other talented artists. Working with the staff and being a part of SOHM has reminded me of how grateful I am to be where I am today. Thank You again for inviting me to be a part of a publication that actually makes a difference!

~ Angel Garcia, Acrylic Painter More on Angel


DISCLAIMER
All images and content found on Shine On Hollywood E-Magazine / ShineOnHollywoodMagazine.com are being used for entertainment, support and/or educational purposes only and fall into one or more of the following five categories:

1. Original creations of ShineOnHollywoodMagazine.com and are protected under U.S. copyright law.

2. Publicity Photos: Publicity items include graphics, logos, public relations photos, studio publicity photos, publicity sound clips, publicity movie clips, publicity videos etc., which were originally used for advertising/public relations purposes, and are being used to publicize and promote a celebrity, movie, television program, video, etc.

3. Special permission grants: In some cases special permission has been granted from the copyright holder to use a specific image or images (credit is given when requested).

4. Photos Submitted by Owner: (Personal Photos or Professional Photographer Photos)

Personal Photos: Once photos and information are submitted to ShineOnHollywoodMagazine.com, the submitter is granting ShineOnHollywoodMagazine.com permission to use the photos, pictures, or images deemed necessary by ShineOnHollywoodMagazine.com. Any promotional use of photos is granted to ShineOnHollywoodMagazine.com. All photos, pictures, and images submitted to ShineOnHollywoodMagazine.com are agreed to be within the submitter's ownership and copyrights. Submitting any photos, pictures, or images to ShineOnHollywoodMagazine.com is agreeing to grant permission to use copyrighted material on ShineOnHollywoodMagazine.com. ShineOnHollywoodMagazine.com cannot and will not be held responsible for any legal consequences of images submitted by its users.

Photographer Photos: The photographer accepts all liability for any model or property release issues that may arise from a recognizable individual or trademarked property in the image. Please do not submit images for which you do not have a current Model or Property Release in your files. ShineOnHollywoodMagazine.com will take steps to prevent the unauthorized use of the images that are displayed on our website, however, ShineOnHollywoodMagazine.com is not liable for any misuse of the images that may result from use of the images. Photographer is fully aware that the digital images can be easily transferred and manipulated, and any liability related to the digital theft of the images is removed from ShineOnHollywoodMagazine.com.

5. Taken from sources believed to be in the public domain. These images, which are widely distributed for free use on various Internet web authoring sites, are freely available on the world wide web and have been compiled from various public media sources or have been submitted by users of the site through e-mail. We ask that images submitted to ShineOnHollywoodMagazine.com by users are free of copyright or are original images owned and/or created by the individuals submitting the image and, therefore, any image submitted to ShineOnHollywoodMagazine.com is free of copyright unless otherwise notified. Submission of original material, to ShineOnHollywoodMagazine.com, explicitly implies permission of the further unrestricted use by ShineOnHollywoodMagazine.com. It is assumed that all such images are indeed public domain, but since such images are passed around freely between sites, it is not always possible to trace them back to their original source. It is possible for copyrighted material to inadvertently end up on public domain sites.

In the event that there is still a problem or error with copyrighted material, the break of the copyright is unintentional and noncommercial and the material will be removed immediately upon proof. If you are the owner of material that appears on ShineOnHollywoodMagazine.com please follow our Notice for Claims of Intellectual Property Violations proceedures and the material will be removed promptly. However, if you are the owner and would rather credit be given for the material, instead of removal, we will gratefully give the appropriate credit desired.

ShineOnHollywoodMagazine.com respects the intellectual property of others, and we ask our users to do the same.

ShineOnHollywoodMagazine.com cannot and will not be held responsible for any legal consequences of images submitted by its users.


All copyrights pertaining to publicity photos, special permission grants and courtesy photos belong to their respective owners.

Notice for Claims of Intellectual Property Violations and Agent for Notice:

If you believe that your work has been copied in a way that constitutes copyright infringement, or that your intellectual property rights have been otherwise violated, please provide ShineOnHollywoodMagazine.com's Copyright Agent with the following information:

an electronic or physical signature of the person authorized to act on behalf of the owner of the copyright or other intellectual property interest;

a description of the copyrighted work or other intellectual property that you claim has been infringed;

a description of where the material that you claim is infringing is located on ShineOnHollywoodMagazine.com, with enough detail that we may find it on the web site;

your address, telephone number, and email address;

a statement by you that you have a good faith belief that the disputed use is not authorized by the copyright or intellectual property owner, its agent, or the law;

a statement by you, made under penalty of perjury, that the above information in your Notice is accurate and that you are the copyright or intellectual property owner or authorized to act on the copyright or intellectual property owner's behalf.

ShineOnHollywoodMagazine.com's Agent for Notice of claims of copyright or other intellectual property infringement can be reached as follows:

copyright@shineonhollywoodmagazine.com

Copyrights 2012 by Shine On Hollywood E-Magazine, A&G Entertainment Productions, AGEP Group: Shine On Magazine, AGEP Music and A&G Music Records. All rights reserved. Reproduction in whole or in part without permission is prohibited. Shine On Hollywood Magazine is a registered of Shine On Magazine of New York, Chicago, Miami, and Las Vegas.

ShineOnHollywoodMagazine.com is a non-nudity celebrity resource site.

Images or content of any kind being used and represented on ShineOnHollywoodMagazine.com, in no way, suggest or imply the preferences, beliefs, affiliations, values, or morals of the people or persons being shown, viewed, or showcased.

ShineOnHollywoodMagazine.com is in no way affiliated with any of the celebrities on this site.

All text, logos, symbols, and graphics (unless otherwise stated) are original copyrighted creations of ShineOnHollywoodMagazine.com and the use of these are not permitted without consent. All wallpapers on this site are free and intended solely for personal computer desktop and mobile use only. Usage of wallpapers and/or backgrounds on other websites is prohibited without prior consent. If you are unsure if you can use certain material, feel free to contact us for permission.

DISCLAIMER OF LIABILITY:

ShineOnHollywoodMagazine.com, nor any of its employees shall be held liable for any improper or incorrect use of the information described and/or contained herein and assumes no responsibility for anyone's use of the information.

DISCLAIMER FOR EXTERNAL LINKS:

The appearance of hyperlinks does not constitute endorsement by ShineOnHollywoodMagazine.com of the linked web sites, or the information, products or services contained therein.

ShineOnHollywoodMagazine.com does not exercise any editorial control over the information you may find at these locations.

ShineOnHollywoodMagazine.com is not responsible for the contents of any off site pages referenced. The user specifically acknowledges that ShineOnHollywoodMagazine.com is not liable for the defamatory, offensive, or illegal conduct of other users, links, or third parties and that the risk of injury from the foregoing rests entirely with the user.

If there is anything on ShineOnHollywoodMagazine.com that you have a question about, please feel free to copyright@shineonhollywoodmagzine.com